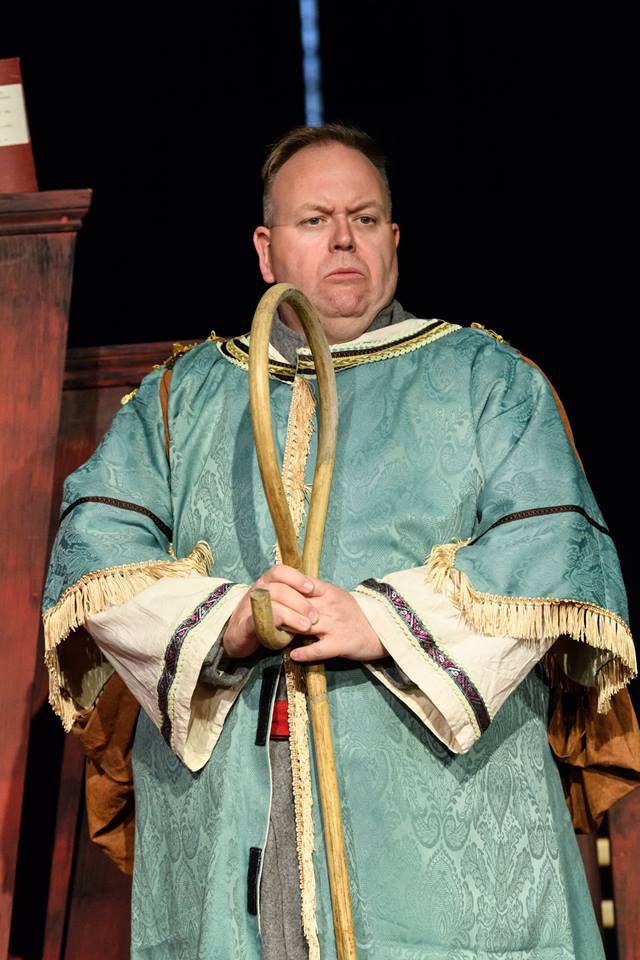 The Last Days of Judas Iscariot
Edinburgh 2017
"Clifford Hume's brilliantly acerbic and bigoted judge"
Jonathan Barnett, young-perspective.com
"With a magnificently directed final scene, it promises to make any audience sympathise with the titular anti-hero like never before."
Jonathan Barnett, young-perspective.com
Christmas Cuttings
And finally, thank you to our amazing Santa, who really brought the magic, so authentic, inspired the kids at just the right moment.
Matt White, Creative Director, Supergrizzly Ltd., (For The Disney Store)
Thank you so much for being the best Santa! It really made a lot of people's night.
Happy Corporate Client for Hire Santa Ltd.
Dear Santa, you just made my day! It was lovely to meet you and thank you so much for being simply perfect.
Another Happy Corporate Client for Hire Santa Ltd.
You gave us the best day ever!
Yet Another Happy Client for Hire Santa Ltd.
Thank you so much Santa, you were amazing and I'm sure we'll see you next year!
Very Happy Corporate Client for Hire Santa Ltd.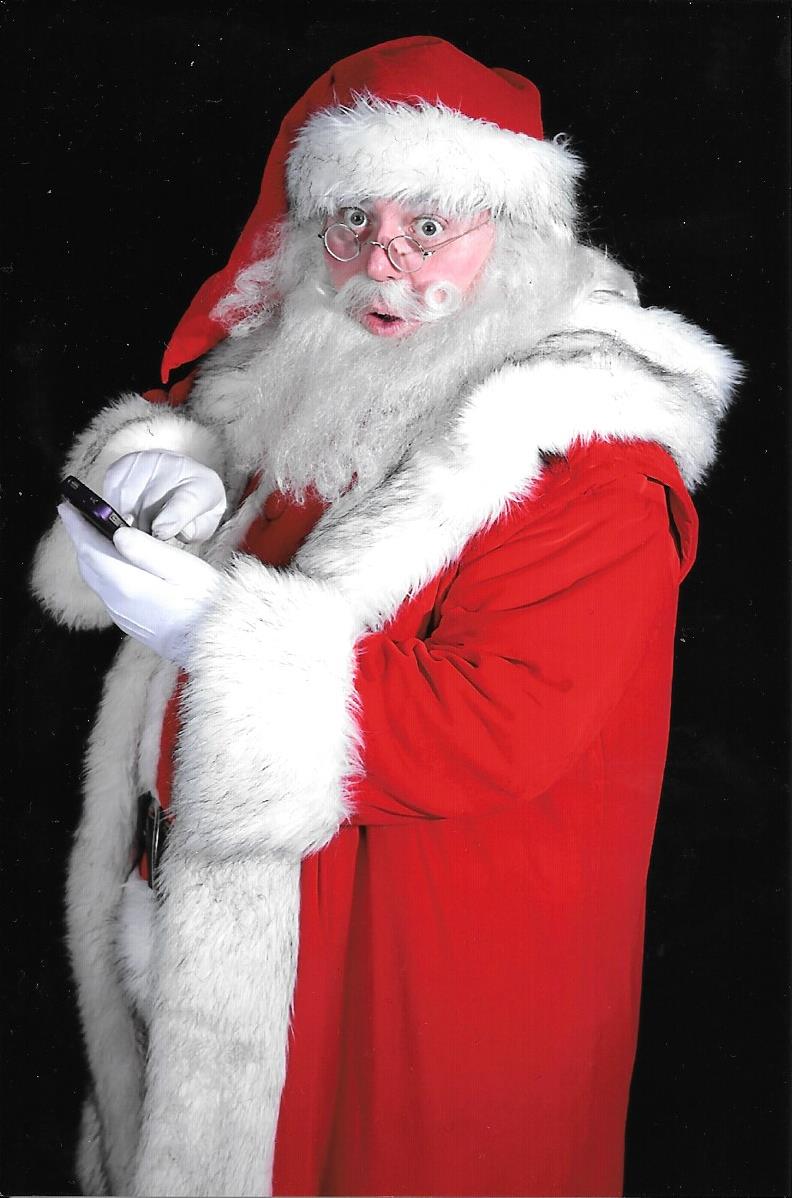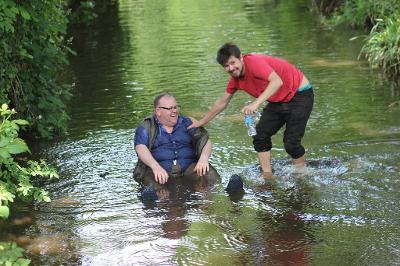 Clifford Hume is a consummate professional and a joy to work with. As a director, I found Clifford to be warm and funny. Clifford is a natural comedian, but also made my crew weep behind the camera during more dramatic scenes (I'm not exaggerating). He is a very generous performer and I look forward to working with him in the future.
Ben Sutton - Director, Flash Film, Solent TV
Clifford Hume is the most genuine person, I have ever had the pleasure of working with. His amazing work ethic combined with his unquestionable talent means that he is a great asset to any film set. I cannot recommend him enough. On a personal level, I spent time talking and getting to know Clifford. He is an incredible man, who has lived a fascinating life. On a professional level, I spent time watching his character Colin, he made me laugh, he made me cry and Clifford made Colin come alive. I wish Clifford all the best in the future and cannot wait to work with him again.
Hannah Carroll, Media Manager, Solent TV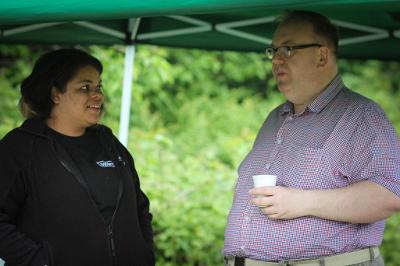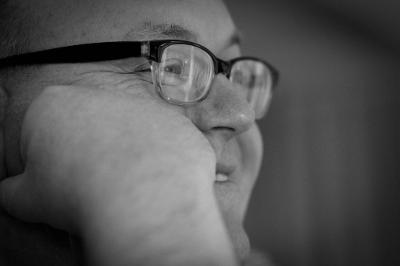 Clifford is absolutely one of the most kind-hearted, funny, talented and genuine person that I've ever had the pleasure of working with. No matter the weather or time of day he arrives and leaves set with a smile on his face that never falters. Thank you so much for your endless enthusiasm, excellent acting and also all of your amazing suggestions for the story - there is nothing better than an actor who doesn't just act, but also contributes in a way that makes them completely indispensable when it comes to making the best film possible. I hope to work with you in future and will always keep you in mind for any casting!
Georgia Constantinou, Producer, Solent TV
I cannot express how much I enjoyed working with Clifford over the past week. He is a superbly talented actor which even left me (with my heart of stone!) welling up on set at some of the more emotional scenes. He has brilliant range and brought so much to the character and narrative in our improvised film. Off camera he is a Producer's dream, a joy to work with and I know every member of the crew loved having you around!
Caragh Davison, Producer, Solent TV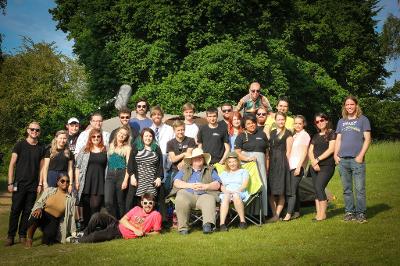 A Jake Graf Film
Clifford Hume's portrayal of a man lost in a deep depression after the death of his wife is touching and absolutely spot-on: His daily struggles are shown in a tender yet unflinching light and Chance's minimal dialogue serves to underscore those feelings of hopelessness and isolation.
Scott Elliott (Big Gay Picture Show)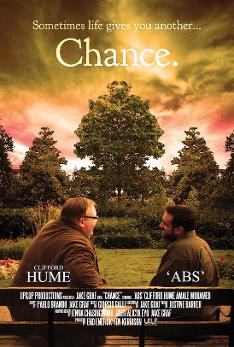 Misalliance by Bernard Shaw - Tabard Theatre, Chiswick.

Clifford Hume gives as good a performance as I have ever seen, as a floored [sic] self made man of books. Clifford manages to be both larger than life and subtle in equal measure (a real master class for any up and coming actor to watch). GCPagencyProductions (WOS Public Reviews)
Clifford Hume is a natural old school comedian who is right at home as the weighty Tarleton. There was quite a bit of Les Dawson in his mannerisms especially as he eyed up the lovely Lina. Anne Cox, stagereview.co.uk
Tarleton is played by Clifford Hume, an actor of Falstaffian proportions whose delivery bears an uncanny resemblance to the comic genius of Les Dawson. Jon Wainwright, thepublicreviews.com
All actors deserve merit for keeping up the difficult characters. Thomas' Bunny was nothing short of hilarious, as much as Hume's larger-than-life Mr Tarleton, as they kept bouts of laughter flowing regularly from an amused audience. DonCalogero, everything-theatre.co.uk
John Tarleton is greatly realised and brought to life with flare by Hume. He, like the rest of the cast, brings a wild abandon to Tarleton yet manages to show all his sides revealing an interesting man. thenewcurrent.co.uk
TESTIMONIALS (Some people like him!)
An incredible choice of actor for any film, ad etc. A great character actor with strengths in comedy. Being larger than life in stature and nature, Clifford has experience that money cannot buy and is rarely found even in the highest end of professional acting around the world. This actor is a pure 10/10 and it has been a honor to work as a director with him; such a good actor is a pleasure and ease to direct. Cliff also has an in depth knowledge of the technical side of film and appreciates how a film is made - he can improvise well and is a genuine asset who adds production value to any film. I look forward to working with Clifford again soon. Jordan Bostock, Producer/Director, Scratchcard Holiday.
It was brilliant having Clifford involved in the production of our short film! He played the lead character 'The Laundrette Owner' splendidly, took direction extremely well, was bright and early for both shoots, and brought a fantastic sense of humour to the set! I defiantly recommend Clifford for future productions! Hannah Gautrey, Writer/Director, The Launderette.
Just saw Snow White (Desborough Suite, Maidenhead) by DK ProDuKtions
with a fantastic cast especially Clifford Hume - superb, best Dame I've seen in years....
Colin McIntosh, Programme Manager, Kenton Theatre, Henley-on-Thames.
Watch the episodes first, not least for Clifford Hume's magnificent turn as Charles Augustus Milverton..."
Roger Johnson BSI, Editor Sherlock Holmes Journal (from his foreword for the Mary Morstan Mysteries Companion book)
Thank you so much for Clifford, he was Brilliant and we all love him. Hope to see him again soon :)
Kind Regards Jon Hartvedt of Motion Blur (production company for Meny - Norwegian Supermarket chain)
Very professional actor, I enjoyed working with you Clifford, hope to work with you on my next project, thanks. Daniel Robson, Writer/Director The Dangerous Zone
Clifford Hume is an absolute delight to work with. He is polite, well mannered, a fast responder, and most of all extremely talented. Clifford we thank you for making our film go to the next level with your wonderful voice-over, you gave our Director chills when you recorded it! Cannot ever thank you enough, all the best, from Marie and Josh. - Producer & Director - 'C.R.T.' for Greenwich University
Clifford guest starred in one episode of my Web Series "The Mary Morstan Mysteries" as the villainous Master Blackmailer - Charles Augustus Milverton . He did complete justice both to the original character by Sir Arthur Conan Doyle and exactly what I was after for the portrayal in my script . Brought it to life to perfection . A thoroughly nice man and great fun to work with . You will not be disappointed . Highly Recommended , Snap him up for your production quick or someone else will! . Ross K Foad - Writer/Director - No Place Like Holmes
Don't know what to say but a big thank you to a big hearted man. I salute your wisdom, patience and talent. Joseph Odusanwo, Director 'So You Think You Know'

An a couple of reviews from the good old days of print! Just click to enlarge.